02/02/2023
A new field this year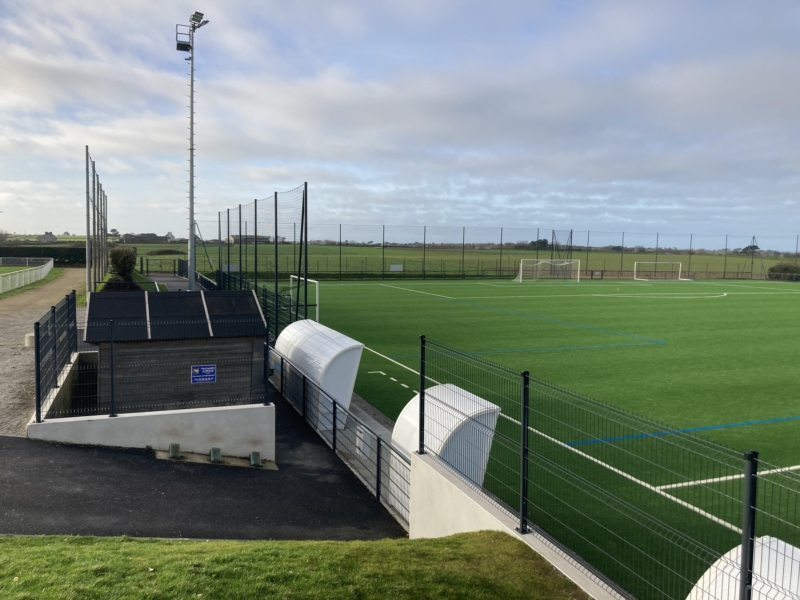 Among the new features of the 2023 edition, one is significant: a brand new pitch has been built on the Trémeur stadium.
It has been delivered! The town of Plougonvelin has acquired a new generation "all-weather pitch", in place of pitch C, where classification matches and part of the U15 tournament are held during the Festival d'Armor.
The installation was inaugurated on 19 November by several elected officials and personalities, gathered around the mayor, Bertrand Audren, Stéphane Corre, deputy for sports, and Ronan Déron, the president of US Plougonvelin.
From the next edition – the 39th, from 27 to 29 May 2023 – the apprentice footballers will play on this stadium, but also on the two other pitches, which remain grass.
The new pitch is made of recycled materials, with a view to preserving nature.
The surrounding landscaping (handrails, gates, fences and dugouts) was carried out by Paysages d'Iroise, a loyal partner of the Festival d'Armor.
Rainwater – which can sometimes fall in Brittany – will be collected in a nearby basin and will be used for the needs of the commune in dry periods.